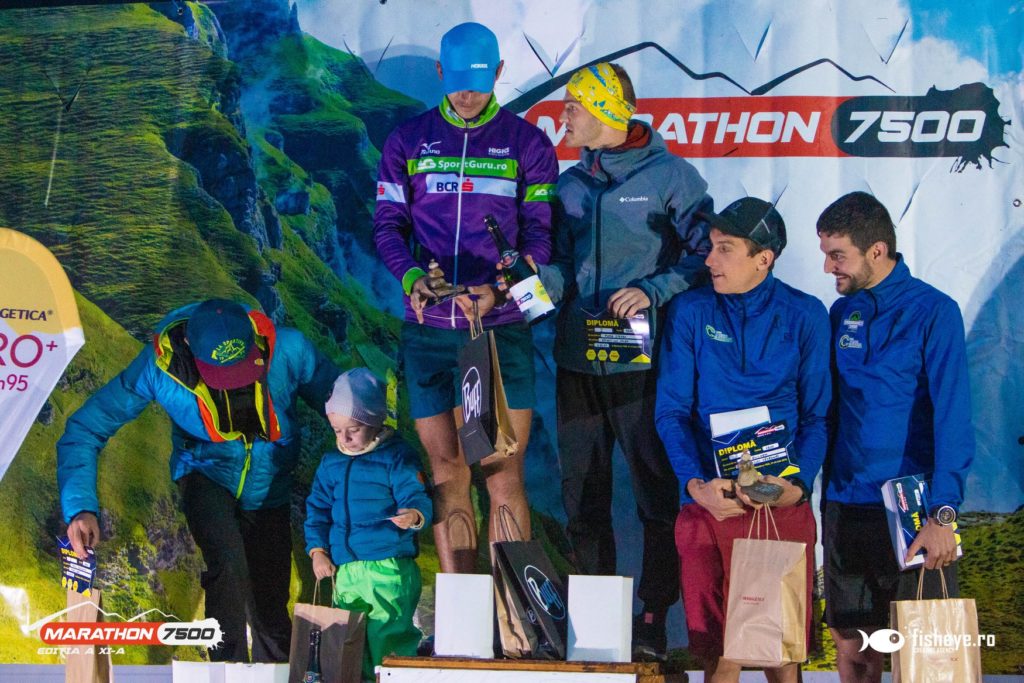 Hello Ionut, In few words could you introduce yourself ? Where are you from ?
Hello, my name is Ionut Alin Zinca, I am from Romania, I'm 37 and I grew up in a small town surrounded by forest Plopeni.
Some runners will read this interview could you talk about your personal practice of running.
I started running at the age of 11, practicing in the first phase the orienteering until the age of 20 years I discovered the mountain run. I started with the orienteering, was and is my first love.
What's about your national selections ?
At the age of 15, I was always present in national team (junior, senior and soon master)
To keep this level how many hours of training per weeks are required ?
At the moment I try to return to a certain level of hours, which until the accident suffered in 2015 offered me comfort in the competitive season. Right now, I'm somewhere at 21-25 per week. But in my best moment of my career i have weeks with 37-38 h.
After all those years of running what's your best and your worse memory in running ?
Sport for me is a way of living, I had good and bad times. May or may not be a coincidence, but the best best memory was in France, in 2011 with the 5th place at the World Orienteering Championship in Chambery (Sprint distance). Worse… let's think positive and look ahead! Live your life without regret 
Sport is a way to travel, what's your favorite trail running places and your favorite race ?
The Dolomites seem fantastic, but I love the mountains in general. My favorite race, I think Zegama remains, but I also love the race from Premana, Giir di Mont
Where do you see your self in 10 years ?
I don't know, I have some ideas, but things have changed very quickly lately.
As you said things have changed. What about your confinement daily life ?
This difficult period we spend in the north of Romania, we have a yard of 600 square meters.
enough room for my workouts and for the child to play.I have changed a lot of training, for now I rely on more strength. Family health is a priority for me. Races can wait.
Have you replaced your training by a confinement book ? A movie or a TV series ?
I prefer to see documentation during this period (History Channel, Discovery, Viasat Explorer, Megamax), and my boy looks also with me and asks a lot of questions.
Food is important for runners, do you agree ?
I spend a lot of time in the kitchen, I really like to cook
To finish, what's the first thing that you will do at the end of the confinement ?
Start to run free again
Good idea ! Our cities are twinned, we are interesting about daily life their and changes caused by the virus :
What's about Plopeni ? Could you present quickly your city ?
It is a small, quiet city. Until the revolution it was a lively city, with a very large armament factory. This factory as far as I know worked in 3 non-stop shifts with a staff of 19 thousand people. After the revolution, this colossus was grounded out of political interests and they did not seek solutions to produce something else. The city, little by little, has decreased in number of habitants, many have migrated in search of a better life.
But those who chose to stay, take care of this small and quiet town. My parents and my sister still live in Plopeni, avoiding contact with other people as much as possible, shopping at the neighborhood shops and waiting for better times
What's the situation in Romania, about exchanges between cities, about works and exit fee ?
The situation is currently good, the freedom to move generates new opportunities.
As we said our cities are twinned, have you ever been in in Millau ? In Plopeni in habitants knows that's our cities are twinned ?
I passed 2 times in Millau, and a few times on the famous Millau viaduct. I honestly didn't know that cities are twinned and I think many city dwellers don't know that.
In Millau the first french trail school opened 2 years ago. What do you like in this concept ?
Is something incredible and unthinkable for Romania, here we are years light away from having such things. The Romanian people still have many other things to develop, here the world still practices the sport on its own, without the guidance of a trainer.
There are differents âges sections in this school (6/9 yearsold, 10/13 yearsold and 14/18 yearsold), what advices could you givet hem ?
My opinion is that by the age of 14-15 years everything has to be a play, only from that age you can apply a training program. The importance of playing a sport at an early age is very important in the development of children. Many qualities develop only within a certain period of life.
And for parents too ?
Let the children try, discover and do not impose certain wishes of yours.
Translated by Goulwen Kerneguez